Oh my God, you guys, it's not my fault it's been forever since I updated. You don't even know what's been going on here. Since school got out for the summer, I've been stuck in Genovia with Grandmere.
Why, do you ask, would a talented, hard-working college student like myself (who also happens to be a princess, with a stunningly hot longtime boyfriend who owns a multi-million dollar corporation) be living with her horribly boring grandmother for the summer, instead of doing something cool, like volunteering in the Gulf with my friends to help clean the oil-soaked birds?
Oh, that's easy. Because Grandmere got a facelift.
IT'S NOT EVEN HER FIRST. It's like her seventh, or something. And this time, there were "complications."
And apparently MY summer plans are not important to this family. Because SOME people wanted to go to the World Cup. With his girlfriend.
And no one else is bossy enough to keep Grandmere from ordering Shake Weights for the entire populace with her platinum card every time she sees the ad on TV (she gets a little loopy on her pain meds, especially when she mixes them with her nightly Sidecar, which she still insists on having).
That's fine. Whatever. I'm perfectly happy here in Genovia, watching for skin discoloration, sensitivity or swelling; facial nerve injury weakness; and dead fatty tissue. I always have had secret medical aspirations (like Dr. Quinn, Medical Woman. Only she never treated anything as STUPID AS THIS).
Grandmere is going to be fine, of course. Apparently one day the swelling will go down, and she'll actually stop looking like Darth Vader with his helmet off.
And the good part is, she went for the full package, so they also gave her Botox in her lips, and they're so swollen, she can't even talk. YAY!
This leaves me free to control the remote (HA! No, Grandmere, we're not watching your new boyfriend, Rush Limbaugh), so we've been watching everything the Genovian satellite TV package has to offer—all the new shows, like Huge (about weight loss camp for teens! Romance! Drama! I love it) and Royal Pains (concierge doctors in the Hamptons. I always diagnose the diseases before they do, sometimes even correctly) and Boston Med (new diseases! And traumas).
And Grandmere can't protest! In that way, life is good.
I've been keeping myself occupied in other ways, as well. Like reading. Am I the only person who read The Girl with the Dragon Tattoo and was like, "What's the deal with all the sandwiches?"
This is not to say I didn't enjoy the book, because of course I did. But the heroine, Lisbeth Salander, eats six sandwiches in a single sitting. Herring, pate, salmon . . . I lost track after a while. It's a long book, but there were still a lot of sandwiches (including bagels stuffed with roast beef, which I have personally never heard of, and I live in New York City, the bagel capital of the world).
Even after Salander saves the hero from being garroted to death, what does she do? She gives him a sandwich. He doesn't feel much like eating a sandwich, but she forces him to anyway. He manages to choke it down (ha, get it? Choke? Never mind).
At one point, I'm pretty sure someone eats a herring sandwich. Or at least herring in some form.
But when I was in Sweden for the wedding of Crown Princess Victoria, my hosts— who couldn't have been kinder—laughed gently when I wondered why there was never any herring on any the menus, even at of any of the restaurants they took me to (at one of which was also dining a member of Abba. Naturally).

You can't see me. But Michael and I are standing off to the left.
Seeing a member of Abba was fabulous, of course. But I really wanted some herring. I was in Sweden! Herring to Sweden is what bagels are to New York!
But no one, I was informed, actually eats herring anymore in Sweden, especially in restaurants. Well, maybe people's grandparents, in the North, someone said.
This wasn't just me, either! When I asked some of the other royals (who were also there for the wedding, and also just finished the book, and saw the movie, too) if they got any herring, they said no—the same thing happened to them, too! They asked for herring, and the Stockholmers said, looking shocked, "Oh, no. No one in Sweden eats herring anymore."
If The Girl With The Dragon Tattoo teaches us anything, besides the fact that it's important to carb up after a choking, it's that it isn't true Swedes don't eat herring. They eat it. Often in the form of sandwiches.
If you liked The Girl With the Dragon Tattoo (which I thoroughly enjoyed, in spite of the slight excess of sandwiches, which I'm told were open-face, and so six was not such an excessive number), I highly recommend you sample the rest of Sweden's amazing crime writers. Maj Sjowall and her husband, Per Wahloo, who also have the distinction of being dead, like Stieg Larsson, are my personal favorites.
(The hero, Martin Beck, consumes lots of sandwiches as well, especially in the later books, when he meets his girlfriend).
But really, I've yet to read one that hasn't been pure fun, so no matter which author you pick, you can't go wrong.
Other books I'm enjoying this summer while making sure Grandmere doesn't die of a blood clot include:
AND THEN I FOUND OUT THE TRUTH
By Jennifer Sturman
July 2010 YA Fiction
Point/Scholastic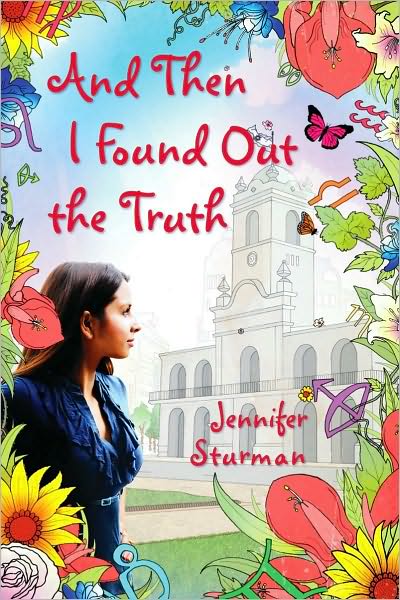 Booklist says this book has quirky characters, Gossip Girl""worthy label dropping, a dreamy love interest, and a mystery that ties up with happy surprises (it's part of a series, so you might want to check out the first book).
It's a bit shocking to see a YA where no one is in a coma or a boarding school for vampires. But I'm trying to manage my expectations.

Classy by Derek Blasberg
I saw an excerpt from this book in Teen Vogue and I ran out and bought it and I'm SO GLAD I DID. It's taught me so much Grandmere NEVER did about being a lady in today's society.
For instance, DON'T say bad things about people on message boards or listservs (even ones you think are private) and especially on Facebook and blogs. Though you may not believe it now, one day you might find yourself needing a favor from the very person you just had such a good time badmouthing online.
Take it from me . . . someone forwarded her what you said about her (I say this because I get forwarded the bad things people have said about me ALL THE TIME). I, of course, am too much of a princess ever to admit that I know what you said to your face.
But it's because of what you said about me online that one time (that thing you thought I'd never see) that I'm never going to do that favor for you.
This just ONE of this book's many excellent tips. This is a book every modern girl needs!
(Grandmere doesn't even know what a blog is. But let me tell you, she's on a lot of them!)
GETTING THE PRETTY BACK
By Molly Ringwald
April 2010 Nonfiction
It! Books/HarperCollins Publishers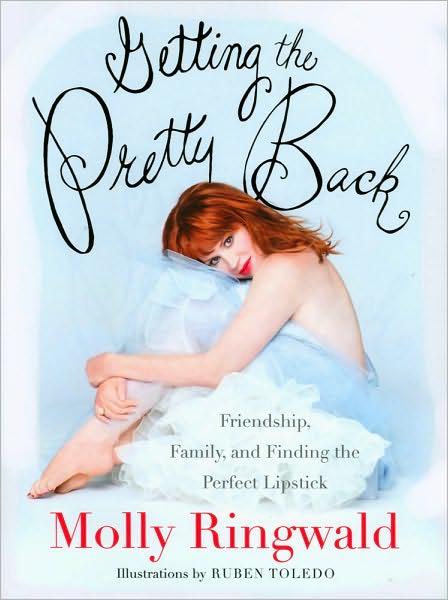 She kissed Andrew McCarthy. Anthony Michael Hall fondled her panties. And those were just her teen years!
THE LOST SUMMER OF LOUISA MAY ALCOTT
By Kelly O'Connor McNees
April 2010 Fiction
Amy Einhorn Books/G. P. Putnam's Sons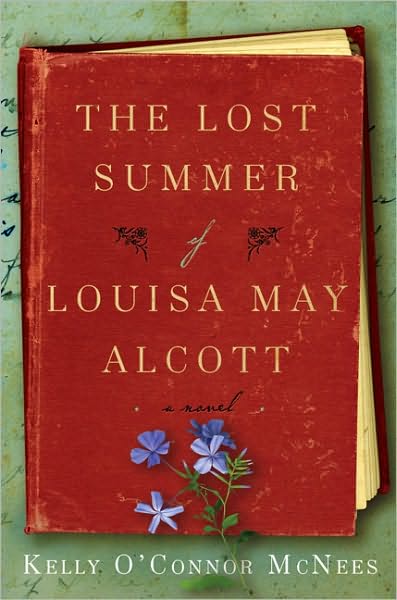 Before she wrote Little Woman, Louisa May wrote steamy romances under another name (like someone else I know). Now we get the dirt on her own (alleged) steamy romance!
CONFESSIONS OF A PRAIRIE BITCH
By Alison Arngrim
July 2010 Nonfiction
It! Books/HarperCollins Publishers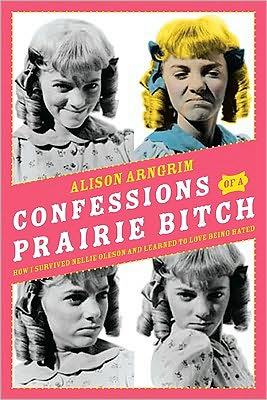 She played mean Nellie on LITTLE HOUSE ON THE PRAIRIE. What else do I need to say. And the title? Genius. I pre-ordered this with Grandmere's platinum card the minute I heard about it.
Oh, man. I have to go. Grandmere's bandages need to be changed.
Let this be a lesson to all of you. Do not take cosmetic surgery lightly: When they say there can be side effects, don't think, "Oh, sure, for some people." The SOME people could be YOU. Or your grandma.
As for me, I'll be fine. Another thing I did with Grandmere's platinum card is Adopt A Fisherman. Since it seems as if BP is paying more for ads on the TVs and in the local newspapers in many areas affected by the spill than they are to help support the people actually suffering from it, I think this is an excellent charity! BP has taken out a full page ad in the Key West paper every day for weeks (rumor has it this costs $3,000 per day), saying how sorry they are for the leak.
Meanwhile, captains who own charter boats find that their business is down 75%. That $3,000 per day could really help them.
(Or so I've heard.)
I also used Grandmere's card to buy some new headphones, and some music, too, so I won't be able to hear her complaining when Grandmere gets her facial mobility back. Katy Perry's song California Gurls should be about right.
As for the rest of you, stay cool—and classy—this summer!
Love,
Mia