So many wonderful things have been going on since I last posted! Well, not school-related things, of course–although I do love school. Have you ever heard the expression, if you hate high school, you'll love college? IT'S SO TRUE!
Anyway, being back in school after break is going fine, especially since this semester I didn't listen to my advisor, and now I don't have a single class that starts before eleven. SCORE!!!!
So things are going much better than they were last semester when I had one seminar that started at 8AM. What was I thinking? Never take a class that starts before eleven (if you can avoid it). That's my motto for college.
Another tip? A good breakfast to get you through the day equals chocolate croissant + large chai = yum!

But, what I mean by things going well is, I finally got to see some of those interviews I did—you know, the ones I was talking about in this blog a few months ago?
It's weird being an author because you do a lot of publicity stuff for your book way before it ever comes out and then you don't see the results until way after the book arrives on store shelves"¦.
And, well, anyway, here's a link to the interview I did in Romantic Times Magazine. I think it turned out pretty well!
And then I got asked to write a little post for a website called Dear Author about what it was like the day I found out I was going to get published. Here's a link to that as well. I think it turned out pretty well, too.
So, I've been getting a little bit of fan mail! The Royal Genovian Press office handles the fan mail I receive in my capacity as a member of the Royal House of Renaldo. Mail I receive as an author is another matter entirely.
So I thought I'd try to tackle some of it here in my blog:
Hi Mia,

Just finished your lastest book Ransom My Heart and I absolutly loved it!!!! AND I love that you donated the proceeds to Greenpeace. I was just wondering whether there is a sequel in the making….
Rene
Hi, Rene! Thank you so much for writing! I'm glad you support Greenpeace, as well.
As for a sequel to Ransom My Heart, I just don't know. I definitely plan to write more books, and maybe even another medieval romance, but not with those same characters (but possibly their offspring).
Right now though I'm pretty busy. Writing is really important to me but so is not flunking out of college.
Hi Royal Highness! Your book was great. I had stopped reading romance novels other than those by Betty Neels and Georgette Heyer, but I will buy any future ones you write. Ransom was well written and entertaining.

Thanks for the terrific book!
Sheila
Thank you so much, Sheila! I love books by Georgette Heyer, too– she's one of my all time favorites, in fact!
I've never tried any books by Betty Neels (my friend Tina, who is my romance novel coach, must have missed her) but based on your recommendation, I definitely will! I love discovering new authors.
Princess Mia, I loved Ransom My Heart! I think it might be my all time favorite romance! Which makes me wonder"¦what's YOUR all time favorite romance?

Heather
What an appropriate question, Heather, considering it's Valentine's Day this month!
The only problem is, it's really hard question to answer, considering I have so many favorites.
I think this one might be my all time favorite:


The illustrations are so weirdly beautiful"¦but the writing is beautiful too.
On the other hand, of course I've also always love this one: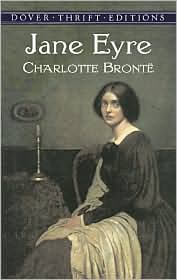 And this one:

And this one:

And this one:

"¦not to mention all the other ones I can't remember at the moment.
Oh, I guess could never choose just one! I have lots of favorites!
Hi! I just wanted to know if there is a different title to Ransom My Heart in the UK?

Thank you! Zaynah
Hi, Zaynah! The good news is, Ransom My Heart will have the same title in the UK as it does in the US.
Now for the bad news: I just heard that Ransom My Heart won't be out in the UK until December 2009!
I'm so sorry for the delay, but they are making it a Christmas release.
But with the above list of titles I've just mentioned, you should have plenty to read to keep you occupied until then! Or at least until the end of this month.
And in the meantime, if you're feeling sad, you can always Cornify this page by clicking this button:

I have to go now. I have to figure out what I'm going to get a certain someone for Valentine's Day (even if he doesn't necessarily believe in it).
Love,
Mia